Connect to local talent
across 18 industries
Register your organisation today and connect with verified and skilled
Australian freelancers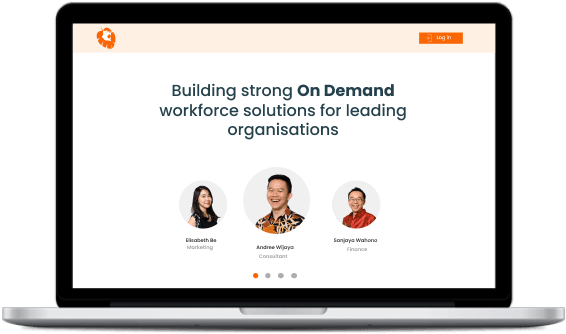 Business Analysis
Skilled and experienced analysts across a variety of sectors.

Delivery Experts
Top ranking delivery managers with a verifiable track record

Legal
On demand legal expertise to supplement your team's skill base.

Technology
Hundreds of tech people available to work on your project both face to face and remotely.

Speakers & Facilitators
Australia's top rated facilitators will turn your workshop into your career high.

Accounting
Find a qualified book keeper, chartered accountant or interim CFO to keep your books tidy and your eye on growth.

Marketing & PR
Come hunt for a marketing brand guru and bring your business to life and stop to chat with our public relations experts whilst you're here.

Learning & Development
Looking for a person passionate and skilled in L&D? Come hunt and find Instructional Designers, eLearning specialists and much more.

Change Management
Every great project needs a change manager. Find them sharing stories of transformation.

Consultants
Looking for an experienced and verified management consultant to help you with a complex problem or unique insight? Check reviews from real clients

Date Science
The newest cats in the sector, scientists, can give you the insight for a modern world.

Governance
Looking for a legal eagle who can assist your business in a cost effective manner?

Access to verified gigs and contracts
Have access to a variety of verified gigs and high quality assignments

Improve your global skills and credentials
Take advantage of our global upskilling programs to help you stand out from the crowd

Work in a community of professionals
Become a part of the fast growing business community in Australia and be proud of your individual skills.

Access to verified gigs and contracts
Have access to a variety of verified gigs and high quality assignments

Improve your global skills and credentials
Take advantage of our global upskilling programs to help you stand out from the crowd

Improve your global skills and credentials
Take advantage of our global upskilling programs to help you stand out from the crowd